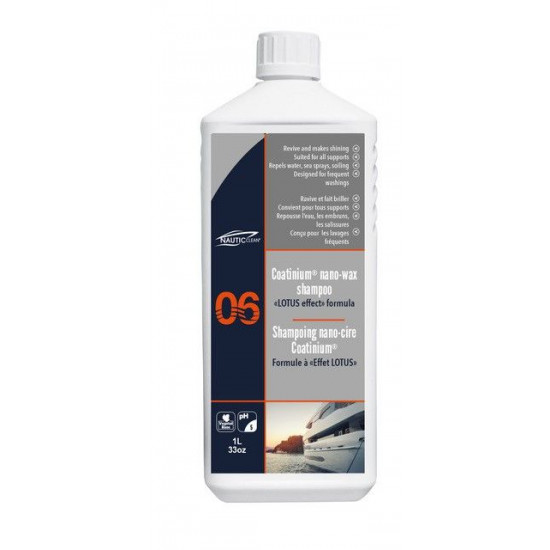 06 NANO-WAX SHAMPOO 1L
New cleaning solution with 'LOTUS' effect for boats
AVANTAGES :
Developed for frequent boat washings, Coatinium ® nano-wax shampoo does not alter the gelcoat, or paint; on the contrary, it protects and revives them. Another advantage, it helps to clean and protect all supports such as :
stainless steel – glass – plexiglas – wood – plastic – covers, etc…
New formula which has the advantage to deposit a nanofilm to protect against water, which repels dirt, sea spray, algae. Its nano hydrophobe effect permanently removes a maximum of water by «lotus» effect when rinsing. The deposited nanofilm accentuates and revives the colours, creating a deep and unequalled, shiny effect even on dull paint. Due to its neutral pH and its components of vegetable origin, it respects health and environment.
Stock:

In Stock

Model:

06-1